​

"Khan-Avamid"
Glicee prints now available in two sizes: 12"x30" $285 and 16"x40" $375 - museum quality



You can contact us by email or call us for more information. Email:

scpaschal@yahoo.com

or call 1.808.282.0583​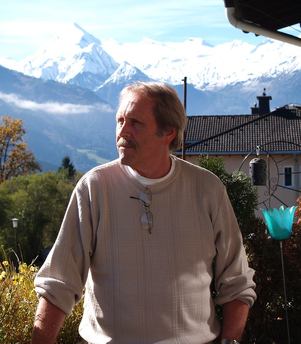 Aloha.... I thought it might be good to tell you something about myself. I was raised up in Los Angeles --- had an artistic bent at an early age--but left as a teen and never really lived there much after that. I traveled a great deal and it was the museums of Europe that beckoned and helped me maintain a healthy artistic line of interest.
The youth hostels in places like Paris, towns in Germany and even Denmark where I did pastel portraits of other youth in order to pay for a meal and bed, helped immeasurably to hone the skills I would later need. It was also during this time that I was introduced to the Baha'i Faith, which radically changed my life for the better and gave me clearer optics as to what course to take----and painting was it.
I moved to the Hawaiian Islands in the late 60's and while having an interesting career in radio broadcasting, I still continued to paint regularly. I'm primarily a self- taught artist. The gorgeous seascapes that Hawaii presents gives the painter a real education in color, movement and a strong sense of place. I'm still captivated by the scenery here but who isn't?
So there it is, I'm an Artist, married to a fantastic woman for 37 years now, raised three great kids, together we travelled all over the world while they were growing up and would do it all over again. I tend to be a quality freak, I use only the best linen canvas and highest quality oil paints and paint brushes in order to produce my paintings. I just figure that you would expect that from a painter and I agree. Visit the website for the Italian Art Store where I shop for most of my art supplies.
http://www.italianartstore.com/store/index.html
So give me a call, or Skype me (paintslinger9), or check me out on Facebook, and let me know what you think. I do take commissions and love to hear from the public......in any case, I'll be around...take care.
Copyright 2015 - All rights reserved
Reproductions are not permitted without the artist written permission
---